It is an Island nation located in the Caribbean. It used to be under the British empire and an important trading port for British cargo and most importantly the shipment of African slaves to Cuba, other Carribbean islands and South American countries.
Thousands of Yoruba slaves were brought to Bahamas as slaves and some of them were later freed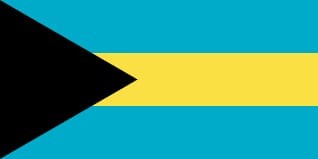 This was a historical letter written by the Yoruba and Egba society to the British empire, thanking them for the rescue of enslaved Yoruba slaves who were then set free onshore on the island of Bahamas. The Yoruba people were the first African group to settle in Bain and Grants Town, in Bahamas. a local community There is a house in the town that is dedicated to the Yoruba ancestors that first settled in the town called "Yoruba house".